Grow Your Automotive Brand With Our Exceptional Content Marketing Services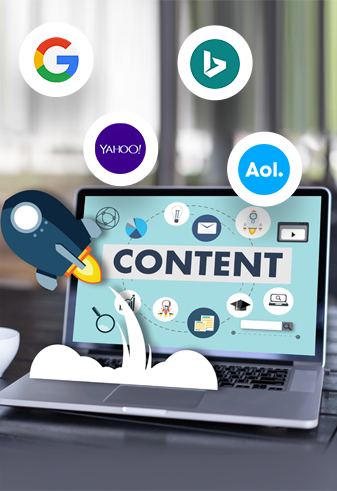 Content marketing remains one of the most effective forms of online marketing thanks to the multi-faceted benefits that it provides. Content marketing is something that is able to both improve the SEO of your automotive company's website so that more people will find it while at the same time serving as a valuable part of your sales funnel and an excellent way to communicate key messages to your audience of potential customers.
At Automotive-Marketing.com, our expert team of automotive writers and content marketing professionals is committed to helping companies across the automotive industry leverage the many benefits that high-quality content brings to the table. If you would like to start producing and publishing content that will set your company apart from the competition and position it for digital marketing success then our industry-leading automotive content marketing services are an excellent option to consider in helping you through that journey.
---
Our Automotive Content Marketing Process
At Automotive-Marketing.com, we employ a proven and comprehensive approach to content marketing that is designed to optimize the various benefits that high-quality content can provide. This four-step process includes:
1

Market Research

Our content marketing process begins by performing an in-depth analysis of your automotive brand, its current position in the market, and its ideal customer profile. This research enables us to pinpoint the tone and type of content that will have the most positive impact on your company's potential customers. In addition to performing research that allows us to create content that is perfectly aligned with your brand and its audience, we also perform comprehensive keyword research in order to pinpoint the content keywords that will have the biggest impact in terms of SEO.
2

Updating Existing On-Site Content

Once we have a complete understanding of your company and its target customers as well as a thorough list of high-converting keywords, we work to update any existing content on your website or blog to ensure that it meets our rigorous quality standards and to ensure that it is aligned with objectives we pinpoint during our initial research.
3

Creating and Publishing Additional On-Site Content

Publishing a handful of articles isn't enough to fully capitalize on the benefits of content marketing. Instead, it's much more beneficial to publish content on a regular, ongoing basis. To accomplish this, we create a content calendar for our clients complete with a list of article topics and dates as to when they will be published. Our experienced team of automotive writers then goes to work completing each piece of content and publishing it to your website according to the calendar that our content strategists create.
4

Publishing Content on Third-Party Automotive Websites

In addition to creating content for your own website, another key component of effective content marketing is to create content that will be published on reputable third-party sites. Publishing quality content on third-party sites accomplishes two important purposes. For one, it grows your online presence and creates more opportunities for people to learn about your brand. Publishing content on third-party sites also serves the purpose of creating backlinks to your company's website. These backlinks are able to boost traffic to your website by both improving its SEO and directing anyone who clicks on the link back to your site. By leveraging our partnerships with numerous high-authority automotive websites and blogs, we are able to publish content that promotes your company on some of the most trusted and high-traffic websites in the automotive industry.
---
Why Choose Automotive-Marketing.com?
The advantages of content marketing are too substantial to ignore. To really capitalize on all of the benefits that content marketing offers, though, it's important to work with the right content marketing team.
At Automotive-Marketing.com, we specialize in content marketing services that are geared directly toward companies in the automotive industry. Our team of automotive writers are deeply knowledgeable and passionate about everything automotive, enabling them to produce automotive content that is professional, accurate, and on-brand. This high level of experience producing automotive content combined with our long-standing partnerships with third-party automotive websites makes our content marketing services far more effective for automotive companies than content marketing services from a more generic marketing agency.
We have seen first-hand the incredible benefits that high-quality content can provide, and we love nothing more than adding to our list of automotive content marketing success stories. To learn more about how our team of expert automotive writers and content marketing professionals can help your automotive company leverage the many benefits of content marketing, be sure to contact us today.
As Seen On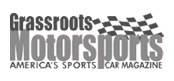 Customers Reviews
Shane's experience in SEO/SEM is invaluable. After years of knowing him, I still find myself reaching out for insight and direction on advanced issues. He's a great person to know in the digital marketing and analytics space.
I was relatively new to online marketing when I started working with Shane Ryans. Shane was able to help me better understand the difference between SEM, SEO, and PPC as well as how to understand the reporting metrics. He offered easy explanations to complex issues and was the go-to for anything related to online marketing.
Shane has a firm understanding of both Organic and Paid Search. He has been helping us build an organic campaign as well as a paid search campaign. He has also helped coach our internal team to be more effective at their job roles when search was involved. He and his team have become our go-to experts for all things PPC and SEO. They are a pleasure to work with, highly insightful, and focused on results.
Shane has been outstanding to work with, delivering results and answering questions along the way. Great to have a professional looking out for our business needs. Shane is an ultimate digital search professional and happy to recommend him.
I have worked with Shane for over a Decade on multiple projects. He has in-depth knowledge of both Paid and Organic Search marketing tactics. If you're looking to improve your SEO rankings or to get more out of your PPC ad spend then you need to talk with him!
Shane has advised me on several PPC and SEM projects. His knowledge has far superseded anyone I have met in this space.
Shane managed the Google PPC campaigns for my markets while I was at Bookit.com. He was able to ensure that the PPC campaigns were profitable. Shane has also been able to advise me on other forms of marketing in the travel space. I would recommend Shane for anyone trying to generate a return on their online marketing budget.
Shane has been helping Dunhill Travel for the last three years. During his time as a consultant he has helped us build a PPC campaign to generate new users for our email list. He has also been able to advise us on getting our website SEO Friendly. If you're doing anything with online Search engine marketing I would recommend him.
Shane is one intense programmer, who understands SEO at its foundation...I know this, because I taught him SEO. He's your typical programmer, with not so typical results. His results are measured in increase in revenue from his efforts. He has a heart of gold too.
I worked with Shane for over a year. Shane is a hard worker and talented marketer, with an expertise in both SEO and SEM. He was always patient, a team player and is especially attentive to detail. It was a pleasure working with him and I hope to work with him again in the future.
When I was brought in to help improve the Bookit paid search program, Shane's strategic vision and knowledge of search engine marketing proved indispensable. He had definite goals and clearly outlined the path to accomplish them. It was a pleasure working with him and I look forward to an opportunity to work together again.
Shane is an extremely talented and well-rounded Search Marketer. His deep understanding of both SEO and SEM is something to truly admire. I have had the pleasure of working with Shane since I started at Adobe and have enjoyed every minute of supporting his account. Not only is Shane a talented marketer but he's such a delight to work with. No matter what the challenge Shane maintains a positive, due whatever it takes attitude. Shane is also a phenomenal Manager and always provides his team the highest level of strategic planning and insight. But like any great Manager he's also the ultimate team player and will roll up his sleeves and dive into the data to find new areas for success, growth and increase efficiency. Anyone who has the opportunity to work with Shane will instantly recognize that they have found the real deal, I wouldn't hesitate to recommend him.
It's rare you'll find someone with Shane's depth of search knowledge and extensive SEM experience. He is data-centric and laser focused on driving efficient growth at scale. His team has successfully delivered mind-blowing results year after year. Talk about someone who has mastered the ability to leverage online marketing to generate serious value (revenue) for a company.
Shane is an Ecommerce guru with a wide range of knowledge and experience. His strongest skills are related to SEO, but he has helped us tremendously across nearly all of our online marketing initiatives, specifically with our SEM campaigns and architecture of a very complex and robust analytics solution.
I've had the pleasure of working with Shane on a number of projects. The insight he repeatedly displays in grasping complex issues and creating actionable items from them is impressive to say the least. I've worked with Shane for years and would be more than happy to be able to write the same years from now.
Shane and his company have worked hand in hand with our company for over 4 years. His team have a unique knowledge of the industry and are able to apply that knowledge into workable applications that assist our company in achieving our goals. I highly recommend Shane.
I highly recommend the PPC Professional team. Professional, efficient and wise are just three key terms to describe the team. We have seen green arrows in all areas and continued growth beyond our expectations.
These guys are geniuses when it comes to PPC strategy. I had a question with my account and we talked it over and it was resolved with ease. I highly recommend these guys. If you need help with your PPC campaign, call them.
Our Team Has:
20 Years Experience
100M+ In Google Ad Spend
10x Growth in Traffic
100+ Happy Customers
3x Growth In Sales
100% More Reviews
Our Partners