Q: What Services Do You Provide?
A: Automotive-Marketing.com provides a complete suite of digital marketing services that are specifically geared towards automotive companies. This includes services such as search engine optimization (SEO), pay-per-click (PPC) advertising, online reputation management, social media marketing, content marketing, business consulting services, and beyond.
Q: How Much Do Your Services Cost?
A: The cost of our digital marketing services ultimately varies from client to client. Some of our clients in the automotive industry, for example, may only need help with a single advertising campaign, while others may choose to purchase several of the services that we provide on an ongoing basis. To discuss your company's unique marketing needs and to receive a free estimate on the cost of the services required to address those needs, feel free to contact us today.
Q: Is There a Long-Term Contract?
A: No. Our clients purchase our digital marketing services on an as-needed basis. While we are more than happy to create a long-term marketing strategy for your company that includes our ongoing assistance, we want our clients to stick with us because they are fully satisfied with the results we help them achieve and not because they are bound by a contract.
Q: Can You Provide References?
A: Out of respect for our clients' time and privacy, we do not provide references from clients that we have worked with in the past. However, a number of our past clients have been gracious enough to provide testimonials about the results they achieved working with us and have given us permission to share these testimonials. You can check out these testimonials here:
Q: Who Are Your Clients?
A: While we can't disclose the names of the specific automotive companies that we have worked with in the past for confidentiality reasons, we can say that we have had the privilege to work with some of the top brands in the automotive industry, including companies that spend hundreds of thousands of dollars per month on digital advertising. At Automotive-Marketing.com, though, we are just as happy to work with small, local companies as we are these major brands. We believe that no company is too small or too large to benefit from our industry-leading digital marketing process.
Q: Why Should I Hire Automotive-Marketing.com?
A: At Automotive-Marketing.com, we tailor our digital marketing services specifically to companies within the automotive industry. Our experience with all things automotive and our passion for the industry allows us to produce marketing materials that are accurate, informative, and perfectly aligned with the voice, vision, and values of your automotive brand. By employing a team of marketing professionals who are also passionate automotive enthusiasts who understand the industry, we are able to provide digital marketing services that are much better suited for our automotive clients than the services provided by more generic marketing agencies.
Q: How Do I Get in Touch?
A: If you would like to learn more about our world-class automotive marketing services and the results we can help your company achieve, please feel free to contact us today. You can reach us during normal business hours by calling (844) 793-1170 or anytime by emailing us at sales@autmotive-marketing.com.
As Seen On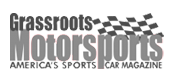 Customers Reviews
Shane's experience in SEO/SEM is invaluable. After years of knowing him, I still find myself reaching out for insight and direction on advanced issues. He's a great person to know in the digital marketing and analytics space.
I was relatively new to online marketing when I started working with Shane Ryans. Shane was able to help me better understand the difference between SEM, SEO, and PPC as well as how to understand the reporting metrics. He offered easy explanations to complex issues and was the go-to for anything related to online marketing.
Shane has a firm understanding of both Organic and Paid Search. He has been helping us build an organic campaign as well as a paid search campaign. He has also helped coach our internal team to be more effective at their job roles when search was involved. He and his team have become our go-to experts for all things PPC and SEO. They are a pleasure to work with, highly insightful, and focused on results.
Shane has been outstanding to work with, delivering results and answering questions along the way. Great to have a professional looking out for our business needs. Shane is an ultimate digital search professional and happy to recommend him.
I have worked with Shane for over a Decade on multiple projects. He has in-depth knowledge of both Paid and Organic Search marketing tactics. If you're looking to improve your SEO rankings or to get more out of your PPC ad spend then you need to talk with him!
Shane has advised me on several PPC and SEM projects. His knowledge has far superseded anyone I have met in this space.
Shane managed the Google PPC campaigns for my markets while I was at Bookit.com. He was able to ensure that the PPC campaigns were profitable. Shane has also been able to advise me on other forms of marketing in the travel space. I would recommend Shane for anyone trying to generate a return on their online marketing budget.
Shane has been helping Dunhill Travel for the last three years. During his time as a consultant he has helped us build a PPC campaign to generate new users for our email list. He has also been able to advise us on getting our website SEO Friendly. If you're doing anything with online Search engine marketing I would recommend him.
Shane is one intense programmer, who understands SEO at its foundation...I know this, because I taught him SEO. He's your typical programmer, with not so typical results. His results are measured in increase in revenue from his efforts. He has a heart of gold too.
I worked with Shane for over a year. Shane is a hard worker and talented marketer, with an expertise in both SEO and SEM. He was always patient, a team player and is especially attentive to detail. It was a pleasure working with him and I hope to work with him again in the future.
When I was brought in to help improve the Bookit paid search program, Shane's strategic vision and knowledge of search engine marketing proved indispensable. He had definite goals and clearly outlined the path to accomplish them. It was a pleasure working with him and I look forward to an opportunity to work together again.
Shane is an extremely talented and well-rounded Search Marketer. His deep understanding of both SEO and SEM is something to truly admire. I have had the pleasure of working with Shane since I started at Adobe and have enjoyed every minute of supporting his account. Not only is Shane a talented marketer but he's such a delight to work with. No matter what the challenge Shane maintains a positive, due whatever it takes attitude. Shane is also a phenomenal Manager and always provides his team the highest level of strategic planning and insight. But like any great Manager he's also the ultimate team player and will roll up his sleeves and dive into the data to find new areas for success, growth and increase efficiency. Anyone who has the opportunity to work with Shane will instantly recognize that they have found the real deal, I wouldn't hesitate to recommend him.
It's rare you'll find someone with Shane's depth of search knowledge and extensive SEM experience. He is data-centric and laser focused on driving efficient growth at scale. His team has successfully delivered mind-blowing results year after year. Talk about someone who has mastered the ability to leverage online marketing to generate serious value (revenue) for a company.
Shane is an Ecommerce guru with a wide range of knowledge and experience. His strongest skills are related to SEO, but he has helped us tremendously across nearly all of our online marketing initiatives, specifically with our SEM campaigns and architecture of a very complex and robust analytics solution.
I've had the pleasure of working with Shane on a number of projects. The insight he repeatedly displays in grasping complex issues and creating actionable items from them is impressive to say the least. I've worked with Shane for years and would be more than happy to be able to write the same years from now.
Shane and his company have worked hand in hand with our company for over 4 years. His team have a unique knowledge of the industry and are able to apply that knowledge into workable applications that assist our company in achieving our goals. I highly recommend Shane.
I highly recommend the PPC Professional team. Professional, efficient and wise are just three key terms to describe the team. We have seen green arrows in all areas and continued growth beyond our expectations.
These guys are geniuses when it comes to PPC strategy. I had a question with my account and we talked it over and it was resolved with ease. I highly recommend these guys. If you need help with your PPC campaign, call them.
Our Team Has:
20 Years Experience
100M+ In Google Ad Spend
10x Growth in Traffic
100+ Happy Customers
3x Growth In Sales
100% More Reviews
Our Partners