Local Automotive Marketing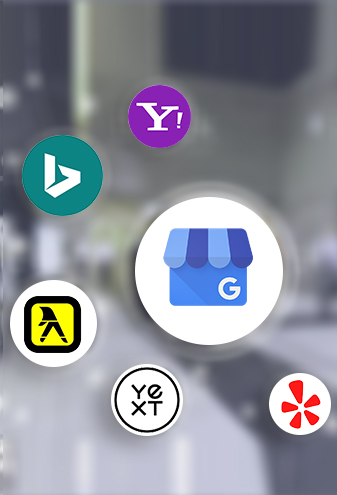 Unless your company relies completely on online sales, encouraging customers to visit your physical storefront(s) is a vital marketing objective. For many automotive companies, though, increasing in-person traffic from local customers via digital marketing can be a real challenge. If you would like to start attracting more local customers to your automotive business's physical location but aren't sure where to get started, the automotive marketing experts at Automotive-Marketing.com are able to help.
At Automotive-Marketing.com, we have developed a tried-and-true automotive local marketing process that utilizes the power of targeted advertising and local SEO to drive in-person traffic through purely digital marketing tactics. With this process, we are able to ensure that your company's information shows up at the top of the results anytime someone in your area searches online for the products or services that you offer.
---
Our Local Marketing Process
Encouraging in-person traffic via digital marketing isn't quite as straightforward as using digital marketing to increase traffic to a landing page or website. Fortunately, there are a number of different digital marketing tactics that can be employed to accomplish this goal. At Automotive-Marketing.com, we make use of an intuitive four-step automotive local marketing process that is guaranteed to boost the number of in-person customers that your automotive business receives over time:
1

Location Listings

Our local marketing process begins by ensuring that your business is properly listed across all of the web directories and mobile apps that store information on local businesses. This automotive directory listing service allows us to ensure that your business is found by any relevant online search no matter what website, application, or search engine is used. From people on the road who search for nearby businesses using Apple Maps to those researching local companies online using Google, ensuring that your business is properly listed across all platforms is something that provides the opportunity to attract a lot more local customers.
3

Local SEO

To explain how local SEO works, let's take a look at a hypothetical example of an automotive repair shop looking to attract more customers to their store in Boston. When someone in the area performs an online search such as "auto shops near me", "auto repair near me" "auto repair in Boston", or any other similar phrase, it's easy to see how showing up at the top of this search is something that could offer the business a tremendous amount of value. Local SEO is the process by which companies are able to boost their information to the top of the results for such local searches. At Automotive-Marketing.com, we employ a local SEO process that entails optimizing both your business's listings as well as its website, landing pages, or any other page that you would like to promote in a way that is designed to maximize your ranking for local searches.
3

Targeted PPC Advertising

By creating pay-per-click (PPC) ads that are carefully targeted to customers in your business's local area, we at Automotive-Marketing.com are able to channel the powers of online advertising toward attracting in-person customers. In addition to targeting our PPC campaigns toward only the people that are located in your nearby vicinity, we also work to target our ads specifically to your company's ideal demographic of customers. After working with you closely to fully understand the types of customers that you are trying to attract, we create both our ads and the keywords that they target in a way that will attract the people most likely to convert into paying customers. By targeting our ads toward only the ideal customers in your area, we are able to boost in-person traffic to your business while at the same time maximizing the ROI of your advertising budget.
4

Ongoing Management

SEO is something that is constantly evolving, and ensuring that your company's local listings and optimization remain up to date requires a certain degree of ongoing management. At Automotive-Marketing.com, we take the burden of keeping your business optimized for local searches completely off of your shoulders. When you choose our local marketing services, our dedicated team of marketing experts works on an ongoing basis to keep your online listings working for you as effectively as possible.
---
Why Choose Automotive-Marketing.com?
For companies that rely on in-person traffic, local marketing is something that offers an incredible amount of value. The process of optimizing your company's online presence for local searches, though, isn't always so simple and straightforward. Likewise, many companies that try to utilize PPC ads as a way to boost in-person traffic often end up spending thousands of dollars in little time at all with no new customers to show for it. If you would like to take full advantage of all that local marketing has to offer but aren't sure where to get started, there are several great reasons to choose the local marketing experts at Automotive-Marketing.com.
At Automotive-Marketing.com local marketing for automotive businesses is our core expertise. Unlike generic marketing agencies that promote their services to companies across a broad range of industries, we carefully tailor our local marketing services specifically to companies in the automotive industry. This allows us to fully understand the needs, objectives, and pain points of the clients that we work with and also allows us to produce content and marketing materials that are accurate, on-brand, and engaging to your audience of automotive customers.
Our success working with automotive companies that span the spectrum from Fortune 500 corporations to small local shops is another excellent reason to choose Automotive-Marketing.com. Whether we are helping drive traffic to a small store using local SEO or creating a brand awareness strategy for a nationwide company, our commitment to exceptional results remains the same. To learn more about working with the local marketing experts at Automotive-Marketing.com, fill out the form on our contact page today or just simply give us a call!
As Seen On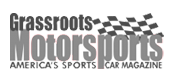 Customers Reviews
Shane's experience in SEO/SEM is invaluable. After years of knowing him, I still find myself reaching out for insight and direction on advanced issues. He's a great person to know in the digital marketing and analytics space.
I was relatively new to online marketing when I started working with Shane Ryans. Shane was able to help me better understand the difference between SEM, SEO, and PPC as well as how to understand the reporting metrics. He offered easy explanations to complex issues and was the go-to for anything related to online marketing.
Shane has a firm understanding of both Organic and Paid Search. He has been helping us build an organic campaign as well as a paid search campaign. He has also helped coach our internal team to be more effective at their job roles when search was involved. He and his team have become our go-to experts for all things PPC and SEO. They are a pleasure to work with, highly insightful, and focused on results.
Shane has been outstanding to work with, delivering results and answering questions along the way. Great to have a professional looking out for our business needs. Shane is an ultimate digital search professional and happy to recommend him.
I have worked with Shane for over a Decade on multiple projects. He has in-depth knowledge of both Paid and Organic Search marketing tactics. If you're looking to improve your SEO rankings or to get more out of your PPC ad spend then you need to talk with him!
Shane has advised me on several PPC and SEM projects. His knowledge has far superseded anyone I have met in this space.
Shane managed the Google PPC campaigns for my markets while I was at Bookit.com. He was able to ensure that the PPC campaigns were profitable. Shane has also been able to advise me on other forms of marketing in the travel space. I would recommend Shane for anyone trying to generate a return on their online marketing budget.
Shane has been helping Dunhill Travel for the last three years. During his time as a consultant he has helped us build a PPC campaign to generate new users for our email list. He has also been able to advise us on getting our website SEO Friendly. If you're doing anything with online Search engine marketing I would recommend him.
Shane is one intense programmer, who understands SEO at its foundation...I know this, because I taught him SEO. He's your typical programmer, with not so typical results. His results are measured in increase in revenue from his efforts. He has a heart of gold too.
I worked with Shane for over a year. Shane is a hard worker and talented marketer, with an expertise in both SEO and SEM. He was always patient, a team player and is especially attentive to detail. It was a pleasure working with him and I hope to work with him again in the future.
When I was brought in to help improve the Bookit paid search program, Shane's strategic vision and knowledge of search engine marketing proved indispensable. He had definite goals and clearly outlined the path to accomplish them. It was a pleasure working with him and I look forward to an opportunity to work together again.
Shane is an extremely talented and well-rounded Search Marketer. His deep understanding of both SEO and SEM is something to truly admire. I have had the pleasure of working with Shane since I started at Adobe and have enjoyed every minute of supporting his account. Not only is Shane a talented marketer but he's such a delight to work with. No matter what the challenge Shane maintains a positive, due whatever it takes attitude. Shane is also a phenomenal Manager and always provides his team the highest level of strategic planning and insight. But like any great Manager he's also the ultimate team player and will roll up his sleeves and dive into the data to find new areas for success, growth and increase efficiency. Anyone who has the opportunity to work with Shane will instantly recognize that they have found the real deal, I wouldn't hesitate to recommend him.
It's rare you'll find someone with Shane's depth of search knowledge and extensive SEM experience. He is data-centric and laser focused on driving efficient growth at scale. His team has successfully delivered mind-blowing results year after year. Talk about someone who has mastered the ability to leverage online marketing to generate serious value (revenue) for a company.
Shane is an Ecommerce guru with a wide range of knowledge and experience. His strongest skills are related to SEO, but he has helped us tremendously across nearly all of our online marketing initiatives, specifically with our SEM campaigns and architecture of a very complex and robust analytics solution.
I've had the pleasure of working with Shane on a number of projects. The insight he repeatedly displays in grasping complex issues and creating actionable items from them is impressive to say the least. I've worked with Shane for years and would be more than happy to be able to write the same years from now.
Shane and his company have worked hand in hand with our company for over 4 years. His team have a unique knowledge of the industry and are able to apply that knowledge into workable applications that assist our company in achieving our goals. I highly recommend Shane.
I highly recommend the PPC Professional team. Professional, efficient and wise are just three key terms to describe the team. We have seen green arrows in all areas and continued growth beyond our expectations.
These guys are geniuses when it comes to PPC strategy. I had a question with my account and we talked it over and it was resolved with ease. I highly recommend these guys. If you need help with your PPC campaign, call them.
Our Team Has:
20 Years Experience
100M+ In Google Ad Spend
10x Growth in Traffic
100+ Happy Customers
3x Growth In Sales
100% More Reviews
Our Partners