Create a Beneficial Online Presence for Your Automotive Brand With Reputation Management Services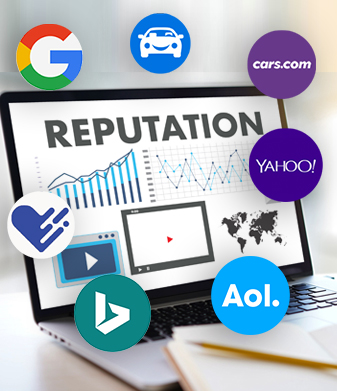 Building a solid reputation has always been important for automotive companies. In the age of the internet where information travels faster and farther than ever before, though, reputation management is especially crucial.
At Automotive-Marketing.com, we are proud to provide our clients in the automotive industry with the best reputation management services on the market today. Our online reputation management services entail creating and carefully nurturing an online presence and brand image for your company that will position you at the front of the competition and ensure that customers and potential customers alike view your brand in a positive light.
---
Our Reputation Management Process
Our reputation management services are designed to ensure that anyone who searches your brand online is happy with what they find. Considering the fact that 81% of consumers say that their opinion of a company is heavily influenced by online search results, creating a positive online presence is vital for any company. To create an online presence for your automotive brand that will encourage potential customers rather than scaring them away, we employ a comprehensive, five-step process:
1

Performing a Reputation Audit

Our reputation management services begin by performing a thorough audit of your company's current online presence. This audit allows us to highlight positive content that is worth promoting as well as any negative content that needs to be addressed. Oftentimes just by handling the negative content is enough to see a boost in sales.
2

Developing an Ideal Brand Image

To separate yourself from the competition, it's important to develop the right brand image. Developing a beneficial brand image involves pinpointing the mission, vision, and values of your company, creating a specific personality for your brand, and ensuring that both your brand's values and its personality shine through in every piece of content that you publish. At Automotive-Marketing.com, we work closely with our clients to fully understand their brand before helping them craft an ideal brand image that will guide the rest of our reputation management process.
3

Promoting Positive Content

The primary goal of our reputation management services is to ensure that potential customers find only positive content when they search your company online. To accomplish this goal, we start by optimizing the content that your company has already produced using the best SEO practices to make it rank as highly as possible in the search results. Next, our talented team of copywriters creates positive content for your company and publishes it on a broad range of reputable automotive sites.
4

Scrubbing Negative Content

It isn't always possible to remove damaging content such as poor reviews and negative articles. In most cases, burying these beneath positive content is the most effective approach. With that said, it is sometimes possible to have negative content removed simply by reaching out to the person or website that published it and requesting its removal. We take this step for every piece of damaging content that we find in our reputation audit. It isn't always successful, but it is well worth the effort.
5

Creating and Managing Social Media Profiles

Social media serves as a portal where companies can interact directly with their customers. Creating social media profiles and populating them with positive content, therefore, is one of the best ways for brands to craft a beneficial online reputation. At Automotive-Marketing.com, our social media reputation management services entail assigning a team of social media experts to your company who are able to manage every aspect of your company's social media profiles to ensure a stellar social media reputation.
6

Ongoing Management

Brand reputation is something that can change quickly. To protect the reputation we help you build, we perform all of the above services on an ongoing basis. This allows us to stay on top of any damaging content while continually promoting content that paints your company in a positive light.
---
Why Choose Automotive-Marketing.com?
If you are searching for the best reputation management services to use for your automotive company, there are several excellent reasons to choose Automotive-Marketing.com. As a marketing agency focused solely on the automotive industry, our reputation management services are geared specifically for automotive companies. Our talented team of marketers and copywriters are just as passionate about vehicles and the automotive industry as they are digital marketing, allowing them to create content for automotive companies that is much more professional and on-brand than content created by a generic marketing agency.
Over the years, we have helped countless clients in the automotive industry craft and manage an ideal online presence for their brand. Through our proven reputation management process, we are able to ensure that anyone who searches your company online walks away with a positive opinion. To learn more about how Automotive-Marketing.com can help you create an online reputation for your company that will set it apart from the competition and grow its online sales. If this sounds like what you're looking for, give one of our friendly team members a call today!
As Seen On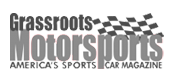 Customers Reviews
Shane's experience in SEO/SEM is invaluable. After years of knowing him, I still find myself reaching out for insight and direction on advanced issues. He's a great person to know in the digital marketing and analytics space.
I was relatively new to online marketing when I started working with Shane Ryans. Shane was able to help me better understand the difference between SEM, SEO, and PPC as well as how to understand the reporting metrics. He offered easy explanations to complex issues and was the go-to for anything related to online marketing.
Shane has a firm understanding of both Organic and Paid Search. He has been helping us build an organic campaign as well as a paid search campaign. He has also helped coach our internal team to be more effective at their job roles when search was involved. He and his team have become our go-to experts for all things PPC and SEO. They are a pleasure to work with, highly insightful, and focused on results.
Shane has been outstanding to work with, delivering results and answering questions along the way. Great to have a professional looking out for our business needs. Shane is an ultimate digital search professional and happy to recommend him.
I have worked with Shane for over a Decade on multiple projects. He has in-depth knowledge of both Paid and Organic Search marketing tactics. If you're looking to improve your SEO rankings or to get more out of your PPC ad spend then you need to talk with him!
Shane has advised me on several PPC and SEM projects. His knowledge has far superseded anyone I have met in this space.
Shane managed the Google PPC campaigns for my markets while I was at Bookit.com. He was able to ensure that the PPC campaigns were profitable. Shane has also been able to advise me on other forms of marketing in the travel space. I would recommend Shane for anyone trying to generate a return on their online marketing budget.
Shane has been helping Dunhill Travel for the last three years. During his time as a consultant he has helped us build a PPC campaign to generate new users for our email list. He has also been able to advise us on getting our website SEO Friendly. If you're doing anything with online Search engine marketing I would recommend him.
Shane is one intense programmer, who understands SEO at its foundation...I know this, because I taught him SEO. He's your typical programmer, with not so typical results. His results are measured in increase in revenue from his efforts. He has a heart of gold too.
I worked with Shane for over a year. Shane is a hard worker and talented marketer, with an expertise in both SEO and SEM. He was always patient, a team player and is especially attentive to detail. It was a pleasure working with him and I hope to work with him again in the future.
When I was brought in to help improve the Bookit paid search program, Shane's strategic vision and knowledge of search engine marketing proved indispensable. He had definite goals and clearly outlined the path to accomplish them. It was a pleasure working with him and I look forward to an opportunity to work together again.
Shane is an extremely talented and well-rounded Search Marketer. His deep understanding of both SEO and SEM is something to truly admire. I have had the pleasure of working with Shane since I started at Adobe and have enjoyed every minute of supporting his account. Not only is Shane a talented marketer but he's such a delight to work with. No matter what the challenge Shane maintains a positive, due whatever it takes attitude. Shane is also a phenomenal Manager and always provides his team the highest level of strategic planning and insight. But like any great Manager he's also the ultimate team player and will roll up his sleeves and dive into the data to find new areas for success, growth and increase efficiency. Anyone who has the opportunity to work with Shane will instantly recognize that they have found the real deal, I wouldn't hesitate to recommend him.
It's rare you'll find someone with Shane's depth of search knowledge and extensive SEM experience. He is data-centric and laser focused on driving efficient growth at scale. His team has successfully delivered mind-blowing results year after year. Talk about someone who has mastered the ability to leverage online marketing to generate serious value (revenue) for a company.
Shane is an Ecommerce guru with a wide range of knowledge and experience. His strongest skills are related to SEO, but he has helped us tremendously across nearly all of our online marketing initiatives, specifically with our SEM campaigns and architecture of a very complex and robust analytics solution.
I've had the pleasure of working with Shane on a number of projects. The insight he repeatedly displays in grasping complex issues and creating actionable items from them is impressive to say the least. I've worked with Shane for years and would be more than happy to be able to write the same years from now.
Shane and his company have worked hand in hand with our company for over 4 years. His team have a unique knowledge of the industry and are able to apply that knowledge into workable applications that assist our company in achieving our goals. I highly recommend Shane.
I highly recommend the PPC Professional team. Professional, efficient and wise are just three key terms to describe the team. We have seen green arrows in all areas and continued growth beyond our expectations.
These guys are geniuses when it comes to PPC strategy. I had a question with my account and we talked it over and it was resolved with ease. I highly recommend these guys. If you need help with your PPC campaign, call them.
Our Team Has:
20 Years Experience
100M+ In Google Ad Spend
10x Growth in Traffic
100+ Happy Customers
3x Growth In Sales
100% More Reviews
Our Partners